Vita 57 provides a mechanical standard for I/O mezzanine modules. This standard introduces a methodology that shall allow the front panel IO of IEEE 1101 form factor cards to be configured via mezzanine boards. Vita 57 modules have fixed locations for serial/parallel IOs, clocks, Jtag signals, VCC, and GND. HiTech Global's Vita 57 modules can be plugged into any Vita 57 based boards.

The FMC standard specifies Samtec's SEARAY™ connector set. The VITA 57 SEAM/SEAF Series system provides up to 400 I/Os in a 40 x 10 configuration or 160 I/Os in a selectively loaded 40 x 10 configuration, in 8.5mm and 10mm stack heights.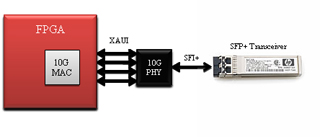 FPGA To FMC Interface
The 10G TOE + 10G MAC IP cores shown by the below block diagram are available for evaluation and licensing. The evaluation package is available with the HTG-V6-PCIE-L240 board and HTG-FMC-SFP-PLUS module.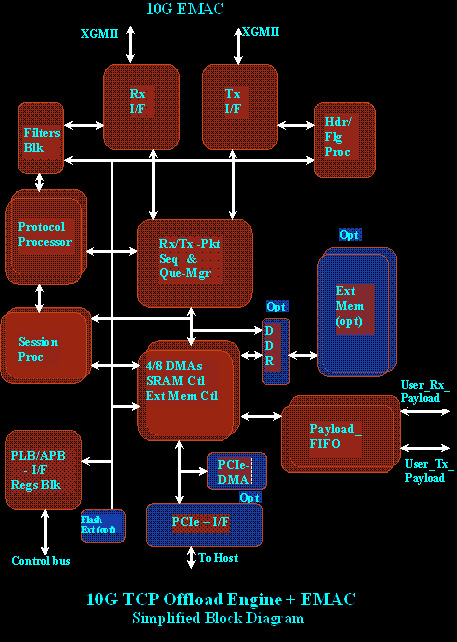 The dual FMC SFP+ is a FPGA Mezzanine Connector (FMC) daughter card with two SFP+ connectors, two 10Gbps physical layer transceiver which provide full PCS, PMA, and XGXS sub-layer functionality, on board clock, and FMC connector for interfacing (XAUI) with any Vita57 compliant carrier card including the following boards: